Thank you for visiting the SnowfoxMC web store!
Your purchases here will directly help fund the server's monthly hosting costs.
For more information on the specifics of Ranks and Platinum purchases, see our Wiki Page.
All ranks and premium currencies offered for purchase abide by Mojang's EULA;
more specifically, they do not provide an exclusive competitive gameplay advantage to the buyer.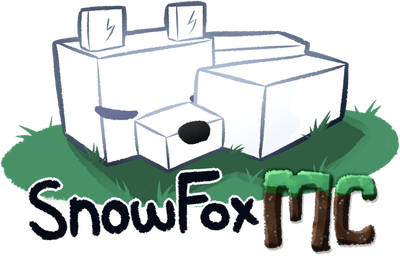 By making any purchase, you agree to our Terms of Service.

A premium Minecraft account is required to access and play on the SnowfoxMC Minecraft server.
SnowfoxMC is in no way affiliated with Microsoft or Mojang AB, nor is SnowfoxMC in any way endorsed by Microsoft or Mojang AB.
For support, questions, and/or concerns, please contact SnowfoxMC through email via [email protected].